The "Beast from the East" and Storm Emma combined over Trefriw to delay Spring ever so slightly, with more snow dumped on us and freezing temperatures resulting in impressive icicles!
The house felt cosy though and as usual the village looked pretty with a layer of snow on it.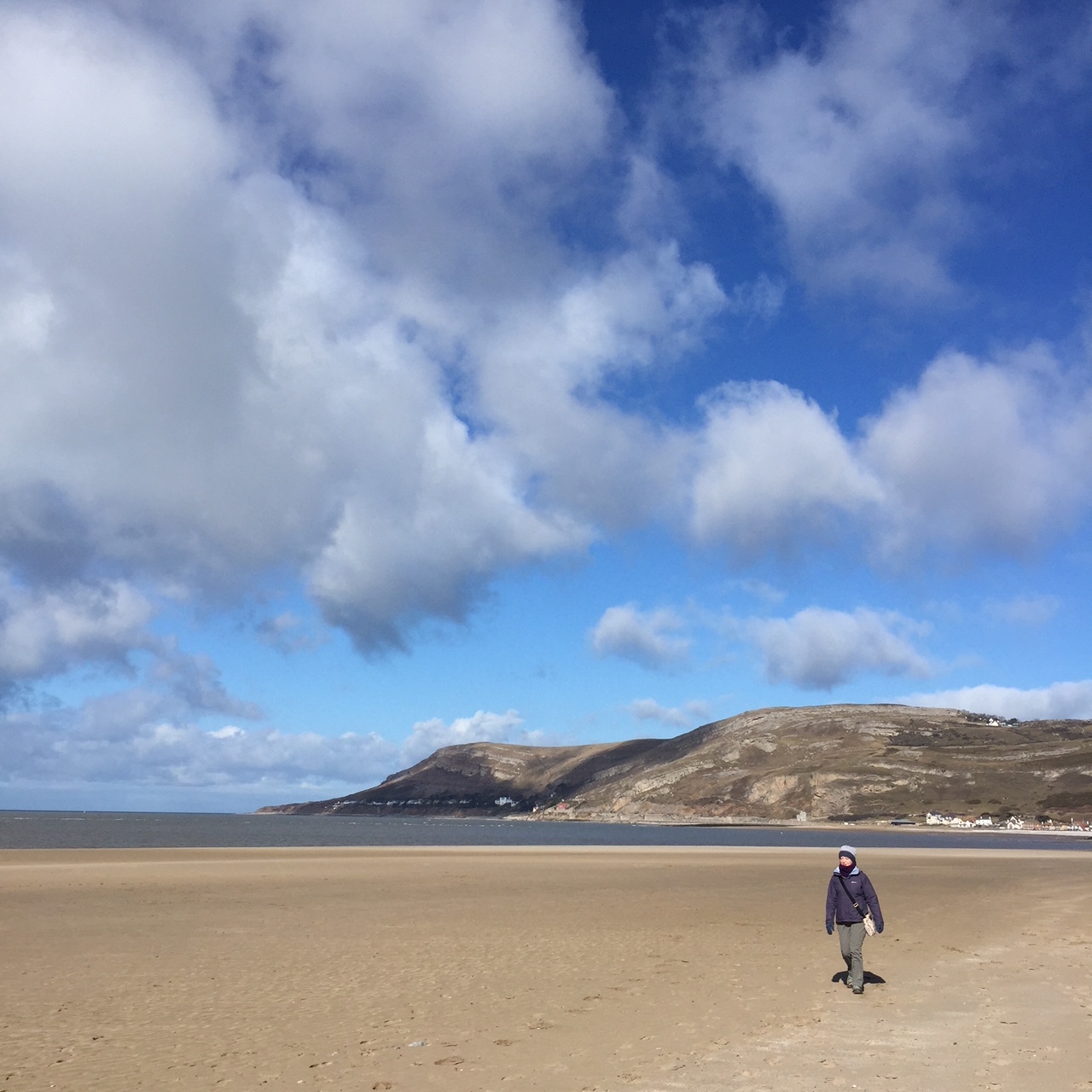 The cold snap soon ended though and we had some beautiful crisp days when we enjoyed walks, including one from Llandudno Junction to West Shore beach and back.
Lunch in the West Shore Beach Cafe was the half way treat - always enjoyable! - and then a cheeky (perfect) coffee at our favourite hot beverage emporium, Providero, in Llandudno Junction, provided a welcome boost at the end of our eight mile walk.
The biggest news of the month was the announcement that our neighbour and local pub - The Old Ship - introduced their new 'Gin Menu'.
They now have a selection of over 30 gins from around the world, and Jasmine has volunteered to test each one on their behalf...
Another sunny day in the middle of March allowed us to go out and explore our beautiful surroundings. We headed south to Harlech Castle first, paused for lunch in Porthmadog (discovering the excellent Big Rock Cafe), then drove back via Beddgelert, stopping regularly to marvel at the stunning views. A fantastic day!
Towards the end of March we started to get busy with bookings and it was time to welcome guests to our home. Some were returning visitors having stayed with us last year which was lovely!
This all meant it was time to get to work in the kitchen. I started things off making a rather large jar of orange marmalade which is proving to be very popular. For a first time effort it went very well!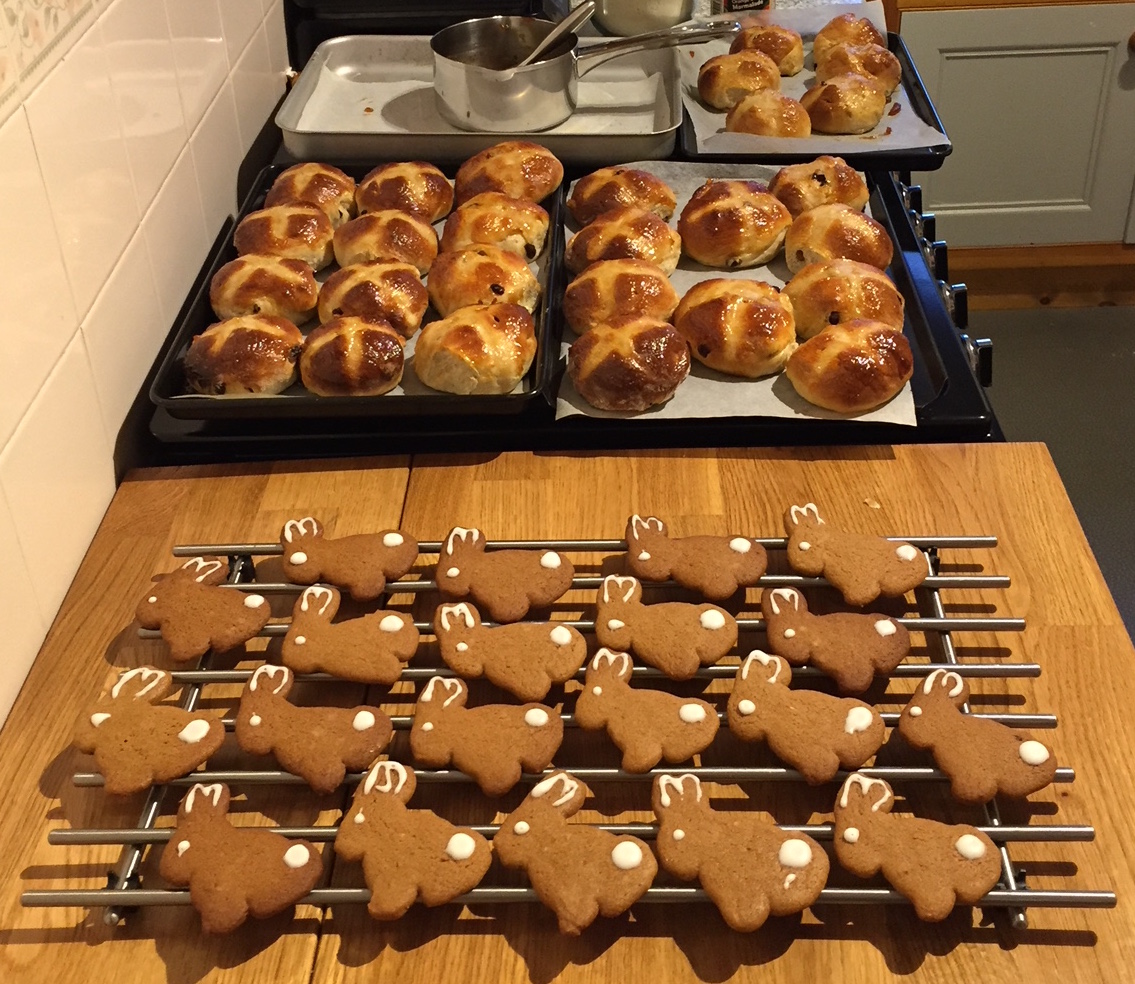 Jasmine then had an epic baking session making easter bunny gingerbread biscuits and hot cross buns.
By the time Easter weekend came we were ready to welcome our guests and it was great having the house full. It was also satisfying to see everybody having a thoroughly good time, enjoying surfing, zip-wiring and walks from the door amongst other things.
Stuart